© 2011 - 2019 www.privateloanmatch.com, www.loanmatchplus.com. All rights reserved.

Stated Lending Solutions -Update 2019

Flexible Loan! Personal Income & Assets are Stated for a Simple Low Doc Loan! 

Hisorically if a person could not fit traditional bank underwriting guidelines which require full incoem verifications and usually have more strict liquidity and other requirements unrelated to the proeprty they may turn to a Private or Hard Money Loan option. 

A stated loan is perfect for those that are lookign for a simplifed loan based on the strenghts of the proeprty, not their personal income or assets and prefer  a rate that is lower and term that is longer then Hard Money.  

The stated loan option offers a longer 30 year amoortization which preads ou the paymetn longer then a typically banks 20-25 year amortization, and a much longer term the typcial Hard Money.

Proeprties that may qualify for Stated Financign include Multifamily, Mixed-Use, Offcie, Retail, Warehouse, Storage, Automotive.

If a Stated Loan does not sound like the right option you can view some of our 
Conventional Loan
 or 
Private Money
 options by clicking the links or visitng the pages.
IF A STATED LOAN SOUNDS LIKE THE RIGHT FIT FOR YOUR SITUATION:  

PROGRAM EXAMPLES

Stated Loan Amounts Up to $5,000,0000! 

Fast Closings! 

Get Cash Out!

No Liquidity Minimum!

Easier Qualification!

Long 30 Year Amortization to Lower Monthly Payement!

Personal Income and Assets are Stated!

Decisions Based Primailry on the Property!

Cash-Out for Debt Consolidation, Property Improvement, Working Capital & More

Refinance And Roll In Rehab Cost Use Appraised End Value

Work With Current Lender To Get A  Discounted Payoff 

Refiannce or Purchase!

PROPERTY TYPES:

Multifamily 

 Mixed-Use 

Office

Retail

Warehouse

Storage

 Automotive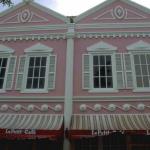 WWW.LOANMATCHPLUS.COM | WWW.PRIVATELOANMATCH.COM | email: info@loanmatchplus.com | call: (800) 460-4158

FASTER, MORE FLEXIBLE COMMERCIAL PRIVATE MONEY & CONVENTIONAL LENDING SOLUTIONS!


Got a question or comment?

Name:

Email:

Question/Comment: