© 2011 - 2019 www.privateloanmatch.com, www.loanmatchplus.com. All rights reserved.

Request A Stated Commercial Loan Now!

GET THE BEST LOAN - OFFERING A FASTER WAY TO GET SIMPLER FINANCING NOW!

Stated No Personal Income Verification is perfect for Investors and property owners that need the loan decision to be based off of the income and strength of property not their personal finances.  There is no liquidity minimums or other assets required aside from the subject property, and you can even get cash-out which is a perfect simplified solution for many that just want a quicker loan, easier loan.

To get started, answer all questions applicable to your request below, if you photos of the property, subject property income and expense, and rent roll please email to info@loanmatchplus.com noting the property address in the email as listed on the loan request blow.  A Partner will review and follow up. 

LOAN AMOUNT

$250,000 & Up (No Limit)

(Lower then $250K Case-By-Case)

LOCATION

National & International Lending Options

CLOSING TIMES

Private: 2-3 Weeks or Less, Rush Closings also Available

Conventional: Generally 30-45 Days or Less, However Depends on the Option.

LOAN TYPE

Purchase, Refinance, Real Estate / Business, Construction, Development, Rehabilitation

PROPERTY TYPE

Apartments / Multi Family

Office Building & Office Condos / Mixed-Use / Strip Mall / Outlet Mall

Medical Facility / Dentist / Veterinary

Restaurant

Warehouse / Distribution / Industrial

Hotel / Motel / B&B 

 Residential Subdivision

 Congregate Living / Nursing Home / Hospital

Auto Service / Garage

 Self Storage

 Mobile Home Park

 Land / Parking Garage / Special Use Property

 Church / Funeral Home

 School / Day-Care

 Convenience Store 

 Salon / Spa

 Laundromat / Dry-Cleaner

& More..

 COMMERCIAL LOAN REQUEST...

1.  Is This A Purchase Or Refinance:         

2.  Requested Loan Amount:

3.  Purchase Price (only if this is a purchase):

4.  When Do You Want To Close By:

5.  Property Location Or Address:

6.  Purchase Date Of Real Estate (if refinance):

7.  Amount Originally Purchase For (if refinance):

8.  Current Loan(s) Balance (if refinance):

9.  Estimated Property Value:

10.  Do You Have A Purchase Contract (if purchase):

11.  Amount of Seller Contribution (if applicable):

12.  Property Type For Example - Apartments / Multi Family, Mixed-Use, Warehouse / Distribution, Nursing Home, Residential Subdivision, Congregate Living, Rehabilitation Center, Auto Service / Garage, Self Storage, Strip Center, Outlet Mall, Mobile Home Park, Funeral Home,  Hospital, Land, Specialty, Church, Industrial, Restaurants, Parking Garage, Office Building, School, Day-Care, Convenience Store (w/ or w/o Gas), Salon, Spa, Laundromat, Dry-Cleaner, etc.

13.  Number Of Units:

14.  Gross Property Income:

15.  Net Property Income:

16.  Are You The Borrower Or Your Role If Not 

17.  Name:

18.  Email Address:

19.  Contact Number: 

20.  Estimated Credit Score:

21.  Estimated Net Worth:

IF THIS IS ALSO A CONSTRUCTION OR REHAB REQUEST COMPLETE BELOW:

1.  Original Cost Of Land (if construction):

2.  After Complete Or Repair Value:

3.  Cost To Complete Project Or Construction

4.  Cost Of Any Improvements Already Made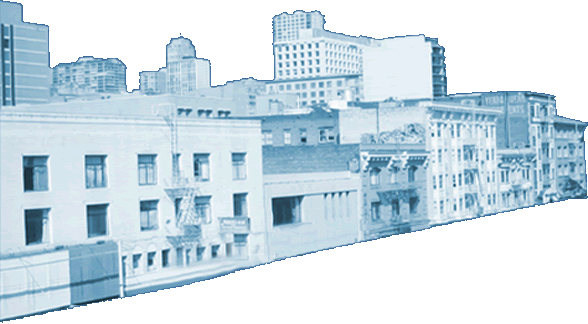 - Kevin & Donna, June 2015

I really liked the amount of options you could advise us on.  I felt like we had the freedom to make a good decision rather then just being told what to do.  Your knowledgeable service really made a difference and appreciate it.


WWW.LOANMATCHPLUS.COM | WWW.PRIVATELOANMATCH.COM | email: info@loanmatchplus.com | call: (800) 460-4158

FASTER, MORE FLEXIBLE COMMERCIAL PRIVATE MONEY & CONVENTIONAL LENDING SOLUTIONS!

I thought I had a pretty simple loan, but my bank would not do it after waiting for a couple of months I found you I appreciate your being quick to respond.