© 2011 - 2019 www.privateloanmatch.com, www.loanmatchplus.com. All rights reserved.

Business Loan Solutions - Update 2019

Offering a Wide Range of Flexible Business Financing Solutions!

In addition to Real Estate Loans, we can offer a wide range of Business Financing products.   These business financing programs are designed to be more flexible then the bank which means faster access to capital and a much easier qualification process.  If your business has been turned down because it does not meet the banks criteria below are some of the options available.  Note that the following programs are not bank programs and are separate from other SBA options we can provide under the 
Conventional Loans
 program.
PROGRAM EXAMPLES:

Merchant / Business Cash Advance - Get Up to $500,000 for your business by using future credit/debit card sales.  Limited documentation is needed.  Easy Qualification!

Business Loan - Get up to $500,000. Simple qualification. Uses business bank statements to determine how much can be borrowed instead of credit/debit card sales or other types of collateral.  Limited documentation is needed.

Inventory Line of Credit - Lines of Credit for Existing Inventory, and New Inventory Purchase.  Harder to Serve industries like Retail are Ok.  Flexible Options with No Financial Covenants.  Loans start at $150,000 and go up to $5,000,000 Million and Higher.

Business Line of Credit - Get up to $100,000. Generally 4 years in business is required.  Often a Business Loan or Merchant Cash Advance will provide more funding, however for those that want a smaller loan that can be drawn upon this is an additional product we can offer.

Equipment Loan - Use existing equipment you already own to get a term loan and free up cash for your business. We also have options that allow purchase of new equipment.

Purchase Order Financing - When a business lacks the capital to fulfill an order our  purchase order financing options can provide up to 100% of the funds needed to fulfill the order.

Accounts Receivable Financing - Use business receivables as collateral to get additional funding for your business by releasing cash instead of waiting 30, 60, 90+ days.  This is another fast way to get business financing.  Receivables financing can accommodate up to $5 Million per month and higher.

SBA Interim Loans - Get up to $200,000.  This unique loan option is for those that need money now and can not wait while in the process of obtaining their SBA loan.

BUSINESS FINANCING

Get Cash for Your Business in Days!

Wide Range of Businesses Served!

Options when Bank Financing is Not Available or Inadequate!

Fast Closings & Rescue Funds!

Inventory Loans with No Financial Covenants!

Large Balance Business & Merchant Cash Advance Loans! 

Short Term Bridge Loans Until SBA Loan Closes!

Expand Your Business!

Serve Larger Clients and Accommodate Bigger Orders!

Get Working Capital!

Make Payroll!

Low Document Options!

Poor Recent Business Performance Ok with Turn Around Plan!

Funding for Seasonal Cash Flow Needs!

Cash-Out on Equipment Business Owns.  Older Equipment is Acceptable!

Merchant Cash Advance!

Business Loan!

Business Line of Credit!

Inventory Line of Credit!

Equipment Loan!

Purchase Order Financing

Accounts Receivable Financing!

SBA Interim Loans

Real Estate Loans Also Available!

& Much More....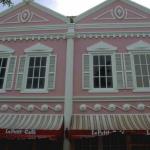 WWW.LOANMATCHPLUS.COM | WWW.PRIVATELOANMATCH.COM | email: info@loanmatchplus.com | call: (800) 460-4158

FASTER, MORE FLEXIBLE COMMERCIAL PRIVATE MONEY & CONVENTIONAL LENDING SOLUTIONS!



Got a question or comment?

Name:

Email:

Question/Comment: