© 2011 - 2019 www.privateloanmatch.com, www.loanmatchplus.com. All rights reserved.

Request A Private Money Loan Now!

PRIVATE MONEY, BRIDGE LOANS, HARD MONEY, SOFT HARD MONEY

Faster, More Flexible Private Money, Hard Money, Bridge Financing Is Available Here To Help Get Your Deal Done Now.  Simply Submit A Loan Request For Better Specialized Funding Alternatives Utilizing Hedge Fund, Nigh Net Worth Investor, Balance Sheet Lending Solutions & More.  

Our specialty commercial loan financing options are customized to the situation in order to provide greater flexibility, and are often able to be structured to provide a greater value and save time.  Simply answer all questions applicable to your request below, or if you have an Executive Summary and/or loan package, email it to info@loanmatchplus.com.  A Partner will review and follow up. 

LOAN AMOUNT

$250,000 & Up (No Limit)

(Lower then $250K Case-By-Case)

LOCATION

National & International Lending Options

CLOSING TIMES

Private: 2-3 Weeks or Less, Rush Closings also Available

Conventional: Generally 30-45 Days or Less, However Depends on the Option.

LOAN TYPE

Purchase, Refinance, Real Estate / Business, Construction, Development, Rehabilitation

PROPERTY TYPE

Apartments / Multi Family

Office Building & Office Condos / Mixed-Use / Strip Mall / Outlet Mall

Medical Facility / Dentist / Veterinary

Restaurant

Warehouse / Distribution / Industrial

Hotel / Motel / B&B 

 Residential Subdivision

 Congregate Living / Nursing Home / Hospital

Auto Service / Garage

 Self Storage

 Mobile Home Park

 Land / Parking Garage / Special Use Property

 Church / Funeral Home

 School / Day-Care

 Convenience Store 

 Salon / Spa

 Laundromat / Dry-Cleaner

& More...

 PRIVATE MONEY REQUEST...

1.  Is This A Purchase Or Refinance:         

2.  Requested Loan Amount:

3.  Purchase Price (only if this is a purchase):

4.  When Do You Want To Close By:

5.  Property Location Or Address:

6.  Purchase Date Of Real Estate (if refinance):

7.  Amount Originally Purchase For (if refinance):

8.  Current Loan(s) Balance (if refinance):

9.  Estimated Property Value:

10.  Do You Have A Purchase Contract (if purchase):

11.  Amount of Seller Contribution (if applicable):

12.  Property Type For Example - Apartments / Multi Family, Mixed-Use, Warehouse / Distribution, Nursing Home, Residential Subdivision, Congregate Living, Rehabilitation Center, Auto Service / Garage, Self Storage, Strip Center, Outlet Mall, Mobile Home Park, Funeral Home,  Hospital, Land, Specialty, Church, Industrial, Restaurants, Parking Garage, Office Building, School, Day-Care, Convenience Store (w/ or w/o Gas), Salon, Spa, Laundromat, Dry-Cleaner, etc.

13.  Number Of Units:

14.  Gross Property Income:

15.  Net Property Income:

16.  Are You The Borrower Or Your Role If Not 

17.  Name:

18.  Email Address:

19.  Contact Number: 

20.  Estimated Credit Score:

21.  Estimated Net Worth:

IF THIS IS ALSO A CONSTRUCTION OR REHAB REQUEST COMPLETE BELOW:

1.  Original Cost Of Land (if construction):

2.  After Complete Or Repair Value:

3.  Cost To Complete Project Or Construction

4.  Cost Of Any Improvements Already Made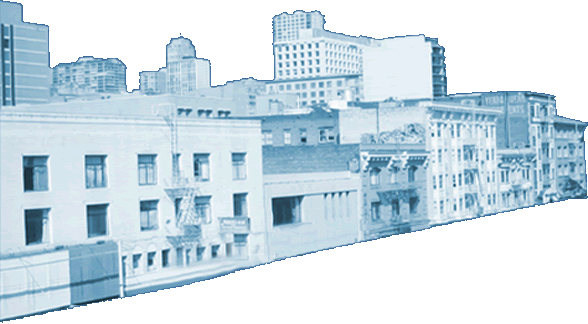 My loan expired with my bank and they wouldn't refinance me because they said they aren't lending on my property type.  I have done business with them for over 10 years so I was surprised.  I appreciate the deal you got me.  I refinanced, and got a discount with my old lender.  The best part is that the situation turned out better for me with your help.  You'll get my next loan.


WWW.LOANMATCHPLUS.COM | WWW.PRIVATELOANMATCH.COM | email: info@loanmatchplus.com | call: (800) 460-4158

FASTER, MORE FLEXIBLE COMMERCIAL PRIVATE MONEY & CONVENTIONAL LENDING SOLUTIONS!

Feel free to add this to your site - I really appreciate the fast answers and solution so I could lock down financing quickly.